INTERNATIONAL COOPERATION AND CLUSTERING FOR ESSENTIAL ARCTIC INTEGRATION
Leads: Elaina Ford, British Antarctic Survey and Mikko Strahlendorff, Finnish Meteorological Institute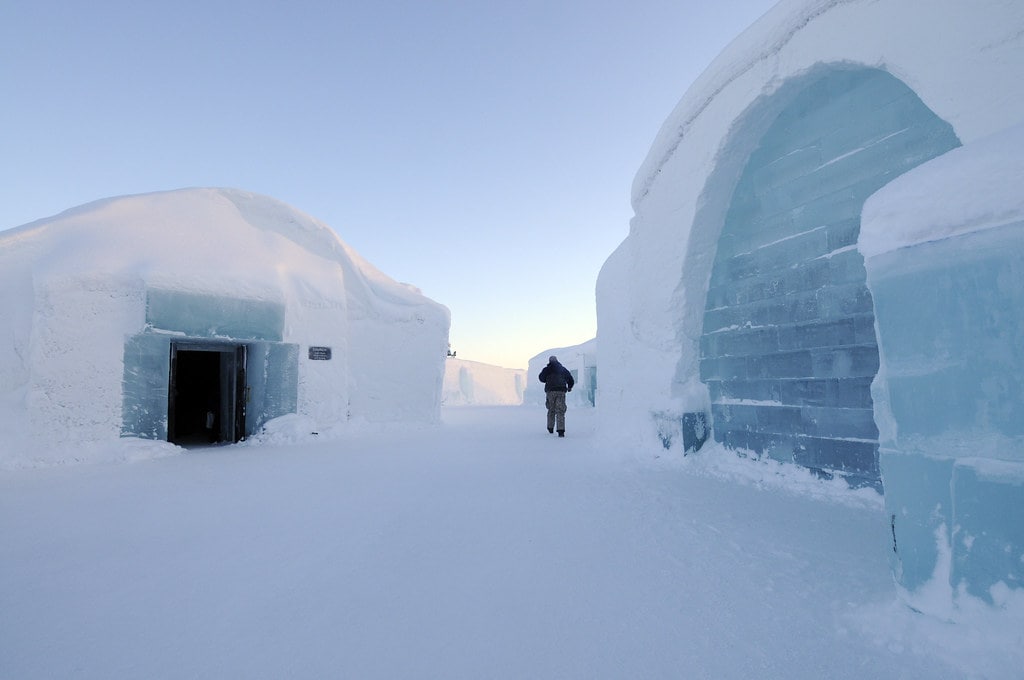 OBJECTIVE
WP6 aims at improving international and European collaboration on the integration of Arctic observations, to operate framework for Essential Arctic Variables, and to lift Arctic Global Earth Observation System of Systems from a community activity to Group on Earth Observations Initiative.

SUMMARY
Collaboration and clustering in science and services is an important element of Arctic PASSION. It will be achieved by fostering dialogue, in International and European contexts, on the needs of Arctic observing, at major Arctic science and observation programmes, forums, and events. We will organise workshops, dedicated sessions and information booths to promote Arctic observing at major Arctic science and observation programmes, forums, and events.
Internationally, we have events scheduled at Group on Earth Observations (GEO) weeks, Arctic Science Ministerials, International Arctic Science Committee's Arctic Science Summit Week and their associated Arctic Observation Summit events, Arctic Council Working Groups, Forum of Arctic Research Operators and Arctic Circle forums. These events provide opportunities to improve visibility, rights- and stakeholder dialogue, and the impact of our Pilot Services and other Arctic-PASSION actions.
We will work with funded US-National Science Foundation's Arctic portfolio projects and Canadian projects, as well as the national polar programs of China, India, Japan, South Korea, and Russia.
Within Europe, we have events scheduled at EuroGEO workshops, Copernicus services assemblies, the Transatlantic Ocean Research Alliance (TORA), the Leverhulme Wildfire Centre, as well as the European Space Agency, the ESA Polar Science Cluster and the EU Polar Cluster. Arctic PASSION plays a leading role in the coordination of the EU Polar Cluster this is a collaboration with other EC funded Arctic and Antarctic projects and organisations. These will provide opportunities to advocate and deliver our Pilot Services and other Arctic PASSION actions in Europe.
We define and facilitate a framework for Sustaining Arctic Observing Networks (SAON) to find Shared Arctic Variables (SAVs) relevant to Arctic decision-making. The SAVs will deliver concrete areas for international cooperation and additional dialogue regarding improvements in observing systems, data management, knowledge mobilization, and development of societally relevant services that utilize research, monitoring and Indigenous inputs.
We will work closely with EU-PolarNet2 and contribute to their preparation for the future European Polar Coordination Office (EPCO). Together with our partner AMAP (representing SAON), we will provide communication tools via a dedicated website ARCTIC GEOSS and services to the Arctic-GEOSS activity (see also Pilot Service 3 in the WP4 and WP9).
Through international delivery of Arctic-PASSION results and achievements, in particular services and EAVs, we will reinforce the GEO community activity and help to raise it to the status of a GEO Initiative. Arctic-PASSION will produce the services and observations that are required for GEO initiatives, WP6 will deliver their content and showcase how solutions were made to GEO.
News highlights