Last week, there was the GEO Week & Ministerial Summit event, from the 6th to the 10th of November, in Cape Town, South Africa. GEO or Group on Earth Observations is a community of 115 member countries and 152 participating organizations that work together to develop and implement projects and initiatives that try to solve global problems.
Mikko Strahlendorff, Katriina Veijola and Kaisa Juhanko from the Finnish Meteorological Institute (FMI), Kirsikka Heinilä from the Finnish Environment Institute (Syke), and Heikki Lihavainen from the Svalbard Integrated Arctic Earth Observing System (SIOS) represented Arctic PASSION in the event. Mikko Strahlendorff and Sakka Anna-Marja Persson from the Saami Council had a flash talk presentation about "Shared Arctic Variables – a new approach to essential variables".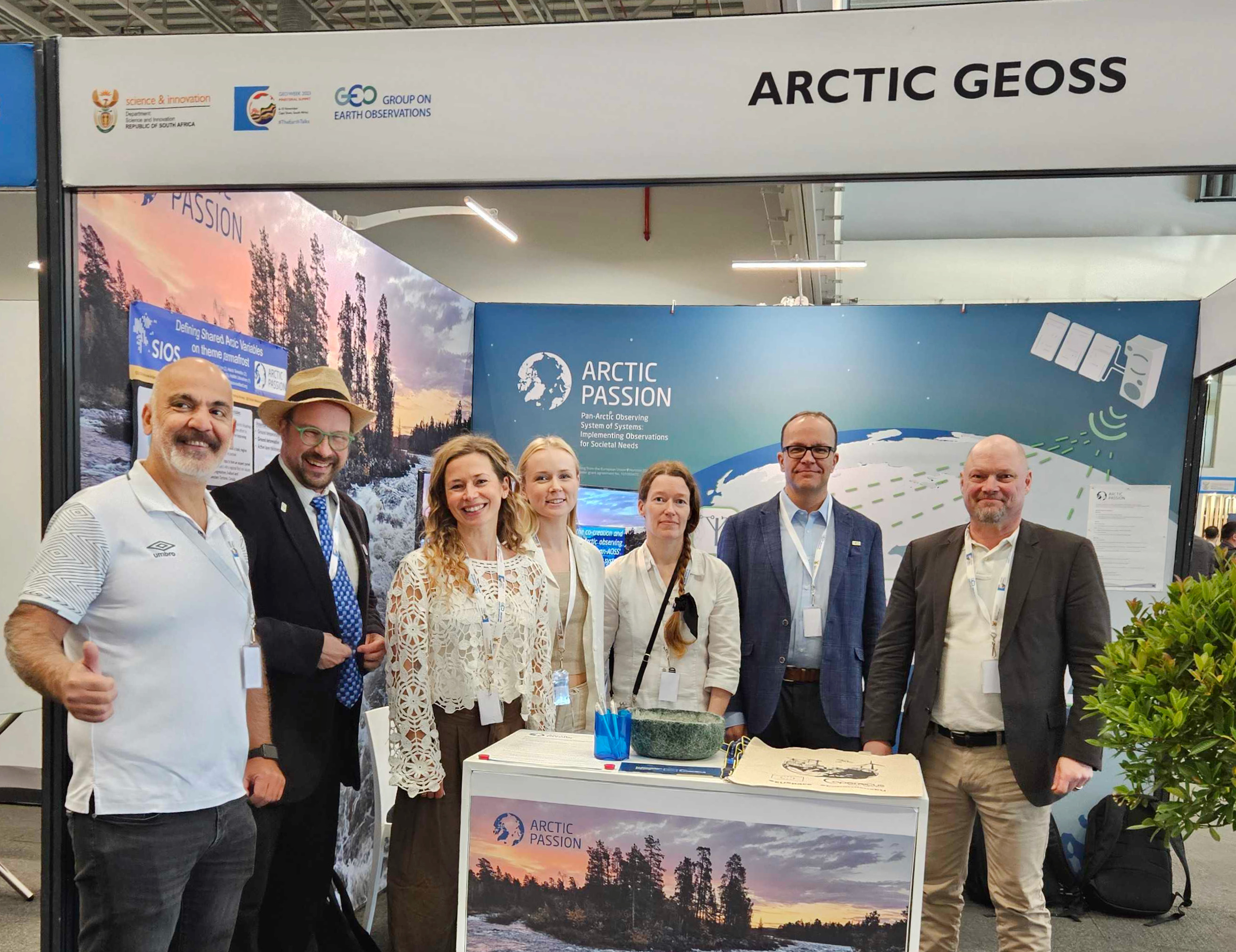 Ali Nadir Arslan (FMI) (from the left), Mikko Strahlendorff (FMI), Kirsikka Heinilä (Syke), Kaisa Juhanko (FMI), Katriina Veijola (FMI), Pekka Hurskainen (Syke) and Heikki Lihavainen (SIOS) photographed at the Arctic GEOSS booth. Photo by Mikko Strahlendorff.
Arctic GEOSS had a booth in the exhibition area where several interesting Arctic PASSION services related to wildfires, permafrost, atmospheric pollution, lake ice and shipping in the Polar seas and actions were presented.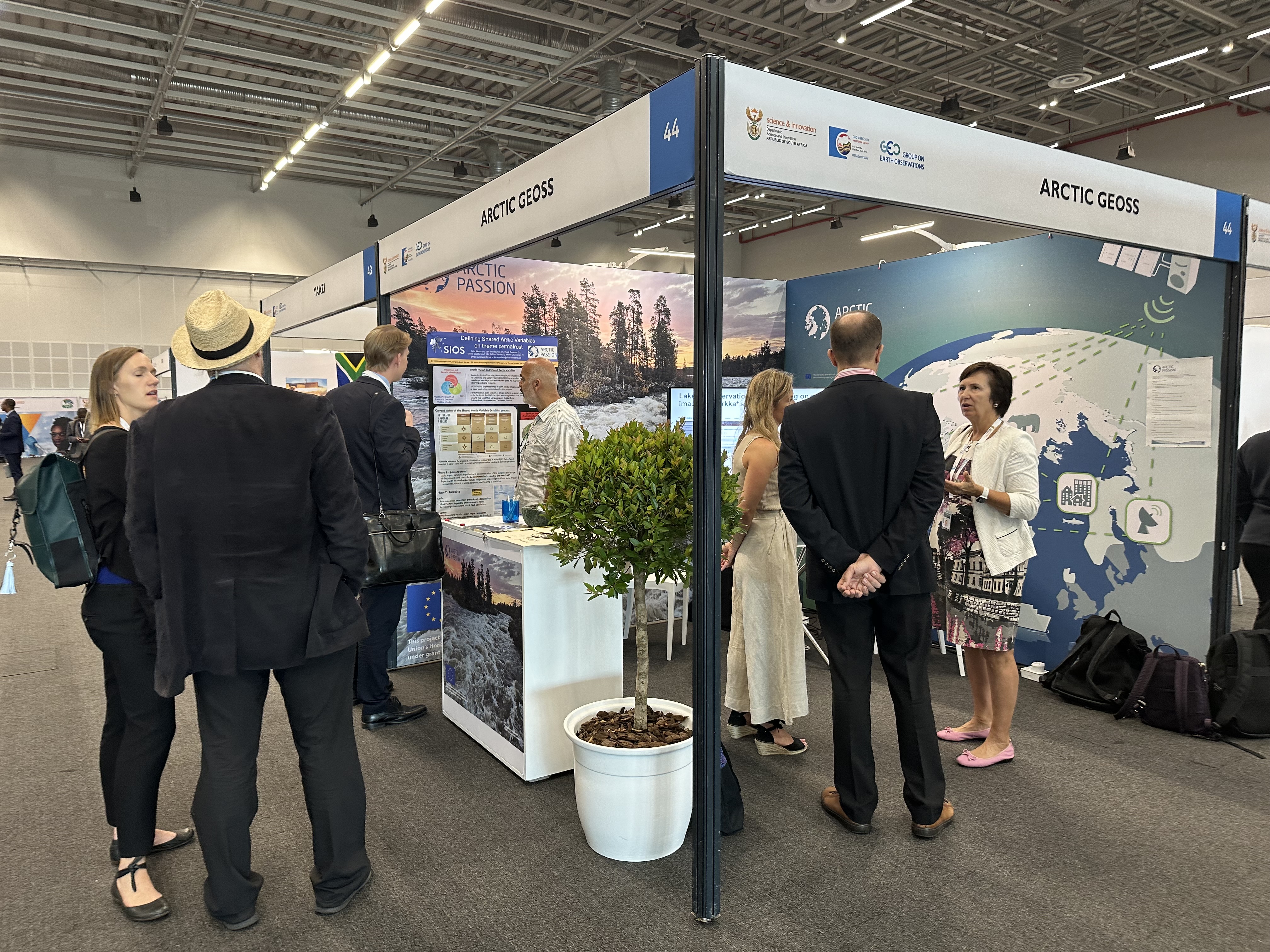 During the week, the Arctic GEOSS booth presenting Arctic PASSION services and activities gathered lots of interested visitors. Photo by Katriina Veijola.
The event was opened with a wonderful ceremony with beautiful music by the South Africa Youth Choir. Otherwise the GEO Week consisted of interesting flash talks, workshops and showcases related to themes like climate, biodiversity, and food security. The end of the week consisted of GEO Plenary sessions and the Ministerial Summit. It was decided that GEO mission is renewed for another decade and a special attention will be paid to include more youth and Indigenous Peoples participation in EO activities.

The GEO Week was a success, and Cape Town was very beautiful.