PILOT SERVICE -7
Leads: Steffen Olsen, Danish Meteorological Institute and Malene Simon, Greenland Institute of Natural Resources
PILOT SERVICE NAME
Community Based Monitoring for Arctic marine climate change, noise pollution & impacts on marine living resources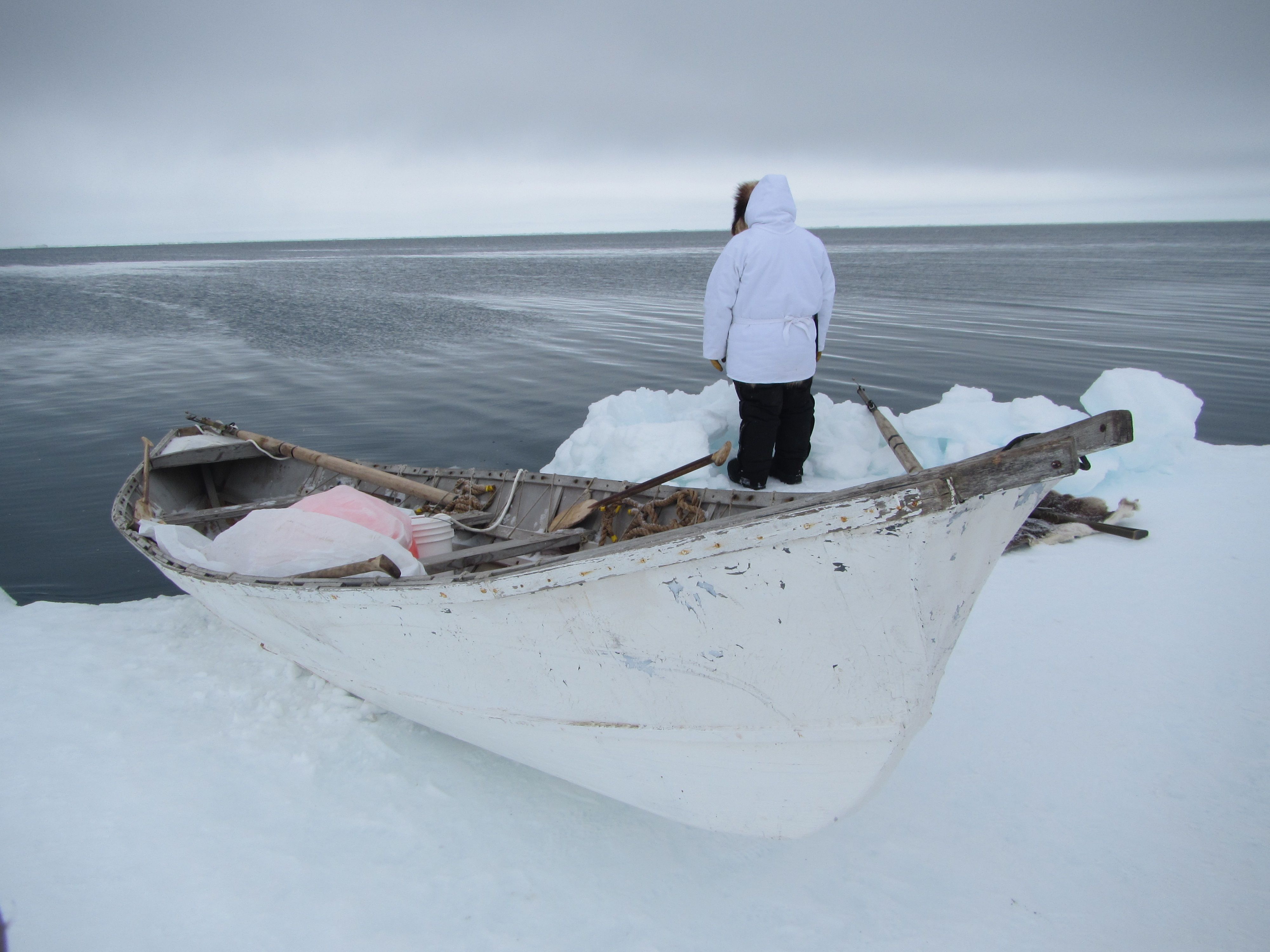 Photo by Snowchange
OBJECTIVE
To support food security, sustainability, building local capacity and decision-making in Greenlandic coastal communities
DESCRIPTION
We will co-create with the communities of Qaanaaq, Savissivik, Siorapaluk and Qerqertat in NW Greenland, a service to monitor the marine climate and noisescape in coastal zones.
Our methodology will encompass inclusive decision making and generate local capacity, while supporting local and scientific data needs. We will ensure the critical integration of IK and LK and engage communities in co-creation, while linking to Pilot Service 1.
To address a lack of baseline data on the presence of marine mammals and on the marine climate and noisescape of Arctic marine waters we will equip and maintain 2-4 sites, as identified by our community partners. Sound recording and oceanographic sensors,will be integrated onto the infrastructure local people use for traditional fishing and hunting activities, as well as for means of transport i.e. sleds and small boats. In Qaanaq, we will build capacity among local youth providing training on the use of on-shore instruments and data handling activities, and teaching methods for data analysis and visualisation through a partnership with the local school and the facilities of the H2020 INTERACT research station there (operated by DMI). With the community we will co-create a visual integrated atlas of annual sound recordings and of marine activities as a tool to empower the communities to manage their environment and advance dialogue on sustainable pathways for marine activities.
The PS aligns with new agendas to bridge science and society including the Greenland Science Hub and the Inuit strategy for the future of Pikialasorsuaq (North Water Commission).
We will establish close ties with NSF funded RNA-CoObs21project on food security in Alaska.
News highlights