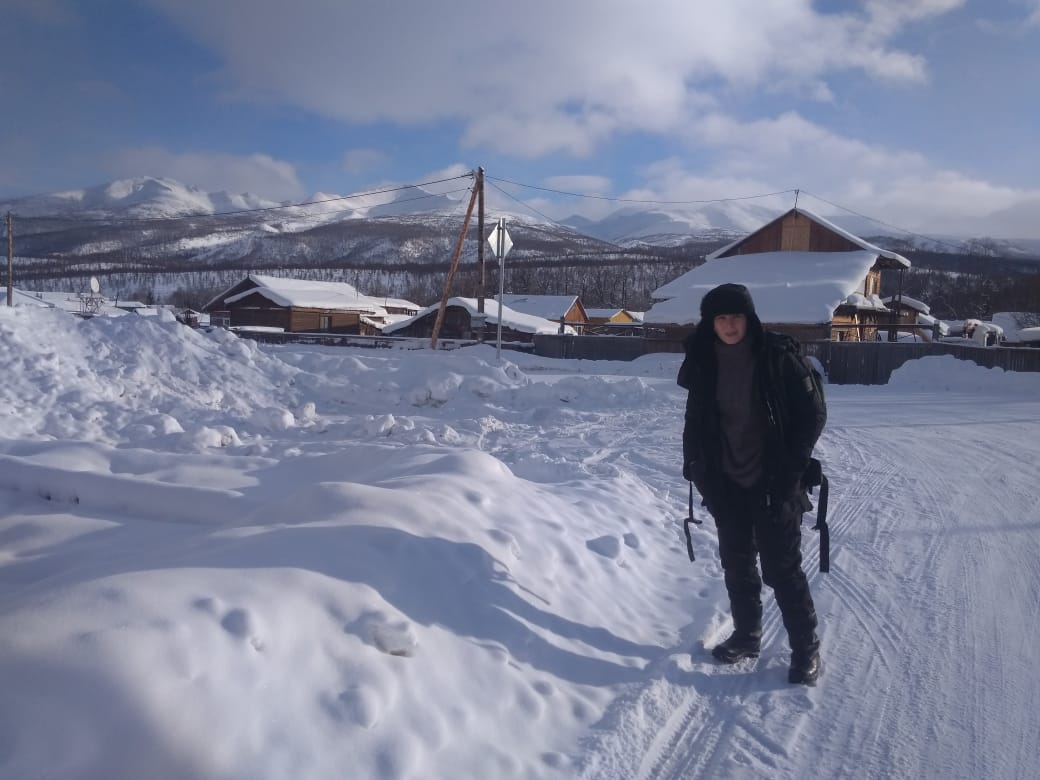 Field work in the village of Esso densely populated by the Even and Koryak peoples on the Kamchatkan peninsula. Photo: Karina Sheifer
A rigorous review process involving 31 reviewers from various Arctic-focused EU projects has selected 18 Arctic youth and early career professionals from 89 applicants for the Arctic PASSION Sharing Circle. Karina is one of them, and here is a little more about her and her background, as written by Karina.
"I am a researcher at the Department of Linguistics of Dartmouth College. In Russia I worked at the Institute of Linguistics of the Russian Academy of Sciences. I am a field linguist with expertise in Indigenous languages of Siberia and the Far East, namely Northern Tungusic (Evenki and Even), Siberian Turkic (Dolgan and Yakut), and Chukotko-Kamchatkan (Itelmen and Chukchi). My fieldwork seeks the preservation, digitalization, and revitalization of extremely endangered languages. Although her main research interest is in linguistics, an integral part of her work is an interaction with minority national communities in terms of education and promotion of native languages, as well as protection of the interests of Indigenous communities before the federal authorities.
I am deeply involved in the language, social and right problematics of the Arctic peoples, who are represented in greater numbers in Russia, that I left because of the police persecution related to my antiwar activities, and the USA, where I currently work as a researcher." - Karina Sheifer