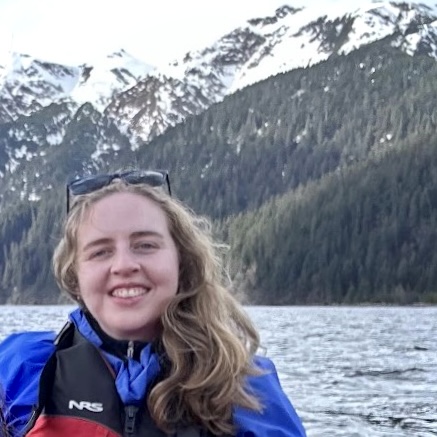 Photographer: Rebeca Irigoyen
A rigorous review process involving 31 reviewers from various Arctic-focused EU projects has selected 18 Arctic youth and early career professionals from 89 applicants for the Arctic PASSION Sharing Circle. Elizabeth is one of them, and here is a little more about her and her background, as written by Elizabeth.
"After earning a Bachelor of Science in Environmental Studies at the University of Southern California, I pursued a Master of Science in Sustainable Development from Trinity College Dublin and, for my thesis, used a decolonization framework to analyze natural resource development in the US Arctic. Now, as an Education Specialist at the Alaska SeaLife Center, I deliver educational programs on Alaska's ecosystems, animals, and culture. I hope to continue working in science communication at the intersection of environmental and social issues in the Arctic and Subarctic.
I am eager to participate in the Sharing Circle to deepen my understanding of the challenges and opportunities of building a more sustainable and equitable future in the Arctic region. I anticipate learning a great deal through this experience and I believe that participating in the Sharing Circle will make me a more effective collaborator and educator." - Elizabeth Moeser