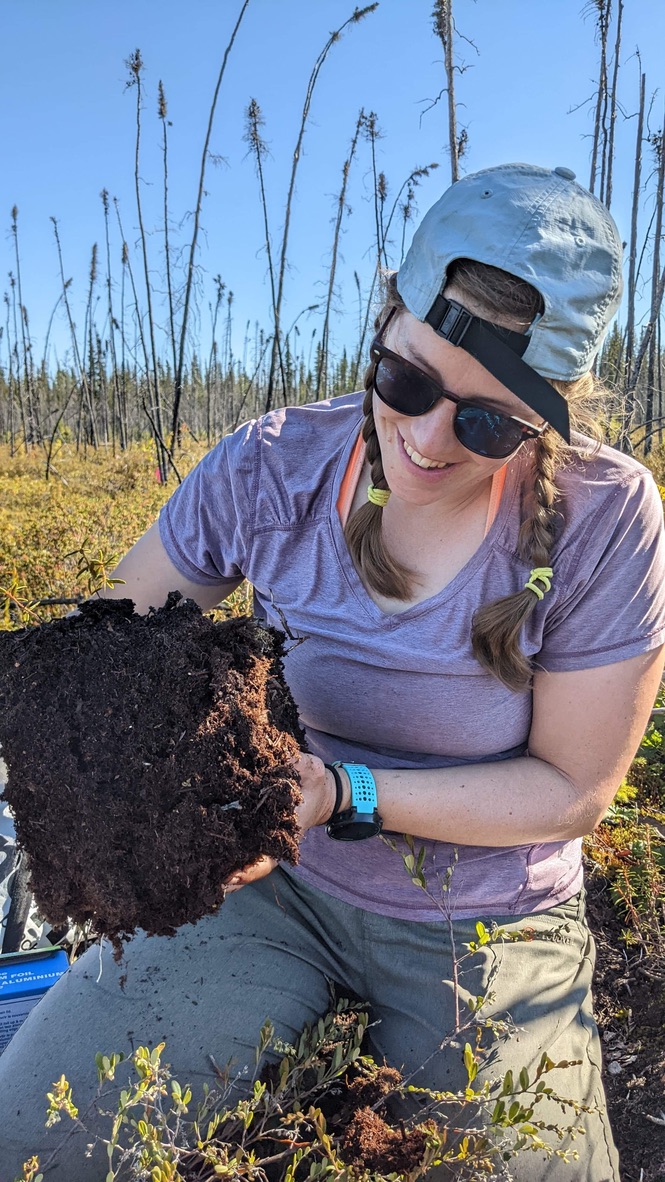 Photographer: Evan Schijns

A rigorous review process involving 31 reviewers from various Arctic-focused EU projects has selected 18 Arctic youth and early career professionals from 89 applicants for the Arctic PASSION Sharing Circle. Caitlyn is one of them, and here is a little more about her and her background, as written by Caitlyn.

"I am a fourth year PhD candidate at Wilfrid Laurier University in the Forest Ecology Research Group with Dr. Jennifer Baltzer. I study how permafrost thaw and wildfire impact the boreal forest of the Northwest Territories, Canada. During my free time I enjoy running with my dog and volunteering with Girl Guides of Canada.
It can be intimidating as an early career professional in the Arctic; the issues the Arctic faces are immense and overwhelming. By participating in the Sharing Circle I hope to share my experiences and learn from the experiences of others to contribute to Arctic research in an impactful and meaningful way. " - Caitlyn Lyons