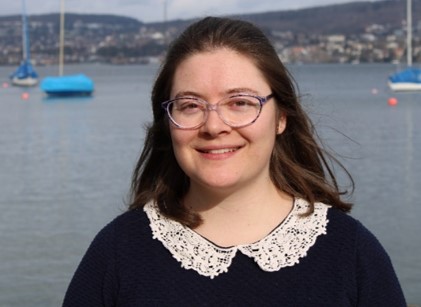 Photo: Alizée Le Moigne

A rigorous review process involving 31 reviewers from various Arctic-focused EU projects has selected 18 Arctic youth and early career professionals from 89 applicants for the Arctic PASSION Sharing Circle. Alizée is one of them, and here is a little more about her and her background, as written by Alizée.
"Hello! I am Alizée, a passionate aquatic microbial ecologist exploring the hidden world of invisible organisms inhabiting our environment (Bacteria, phytoplankton and other unicellular organisms). My focus lies in the exploration of remote regions, where a vast array of microorganisms thrive, is playing vital roles for the global Earth. Among these captivating places, polar regions like the Arctic hold a special place in my heart, where their mesmerizing landscapes where aquatic and terrestrial realms converge into one breathtaking tapestry.
Researchers have data to show climate change and its evolution. However, data are not what touches people. Stories are what touches people, and this is something populations living in the Arctic regions have, they are living climate change. With the Sharing Circle, I am looking forward to learning from the people living these changes and hope this dialogue will help me to understand deeply how Arctic ecosystems are changing. I am enthusiastic about meeting people from diverse backgrounds who share my fascination for the Arctic."
-
Alizée Le Moigne